« Return to Map
Arkansas Baptist College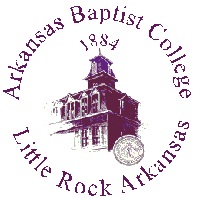 Arkansas Baptist College (ABC), originally named the Minister's Institute, was founded in 1884 by the Colored Baptists of Arkansas during their annual convention and the College continues to be supported by the Consolidated Missionary Baptist State Convention. Arkansas Baptist College is an urban Historically Black College (HBCU) located in the historic Little Rock Central High District.
In April 1885, the College's name was changed to Arkansas Baptist College, and the school moved to 16th and High Street where the campus is currently located. Thirteen presidents have served as institutional leaders of ABC from 1887 through 2016. In August 2016, The Arkansas Baptist College Board of Trustees selected Dr. Joseph L. Jones as the College's 14th President. As president, Dr. Jones' promise is to continue the College's efforts to remain steadfast in its journey becoming recognized as an outstanding institution of higher education.
Arkansas Baptist College prepares students for a life of service grounded in academic scholarship, the liberal arts tradition, social responsibility, Christian development and preparation for employment in a global community.
Year Founded:
1884
Enrollment:
577
Mascot:
Buffaloes